Good Rating

This article has a Good rating. This article could use some sprucing up here and there, though!
The official Mochadian classification for biomes is as follows:
A planet may have any of these, however, it will either ONLY have xeriforms, or it will NOT have xeriforms.
Hydroform
Ocean and coastal type biomes.
Icy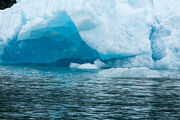 Cold hydroforms. Terran example: Arctic Ocean.
Varic
Warm hydroforms. Terran example: Pacific Ocean.
Teic
Hot hydroforms.
Phytoform
Phytoform biomes are those with substantial vegetation.
Taiga
Cold phytoforms. Terran example: Siberia.
Forest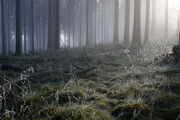 Warm phytoforms. Eg. much of planet Mocha. Terran example: Germany.
Jungle
Hot phytoforms. Terran example: Amazon Rainforest.
Necroform
Necroform biomes are those with little to no vegetation.
Arctic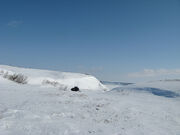 Cold necroforms. Terran example: Antarctica.
Oric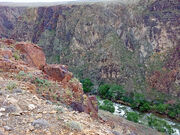 Warm necroforms. Terran example: Steppe.
Desert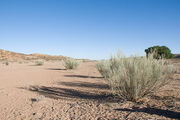 Hot necroforms. Terran example: Mojave Desert.
Xeriform
Xeriform biomes are the airless form of Necroform biomes.
Ice
Cold xeriforms. Example: Pluto
Rock
Warm xeriforms. Example: Mars
Lava
Hot xeriforms. Example: Mercury
Ad blocker interference detected!
Wikia is a free-to-use site that makes money from advertising. We have a modified experience for viewers using ad blockers

Wikia is not accessible if you've made further modifications. Remove the custom ad blocker rule(s) and the page will load as expected.